As digitization progresses in Poland, the requirements that the State sets for public administration bodies are increasing. An example is the Ministry of National Defense, which recently announced a tender in the field of modern delivery of court letters.
The ministry would like to confirm the receipt of registered parcels (mainly court orders) by means of a biometric signature. The biggest national postal operator Polish Post, cooperated with Stermedia to undertake the task of creating a system that implements these (and other) changes.
CHALLENGES
The main challenge in the case of the Mobile Postman project was to create an electronic system with a biometric signature and navigations app with GPS tracking. Secondly, integrate the app with existing Polish Post (Poczta Polska) systems. The traditional way of delivering postal items was insufficient when law and court items were concerned. So, it generated problems such as a high return of letters of a judicial nature, slow delivery, and no possibility to track delivery attempts.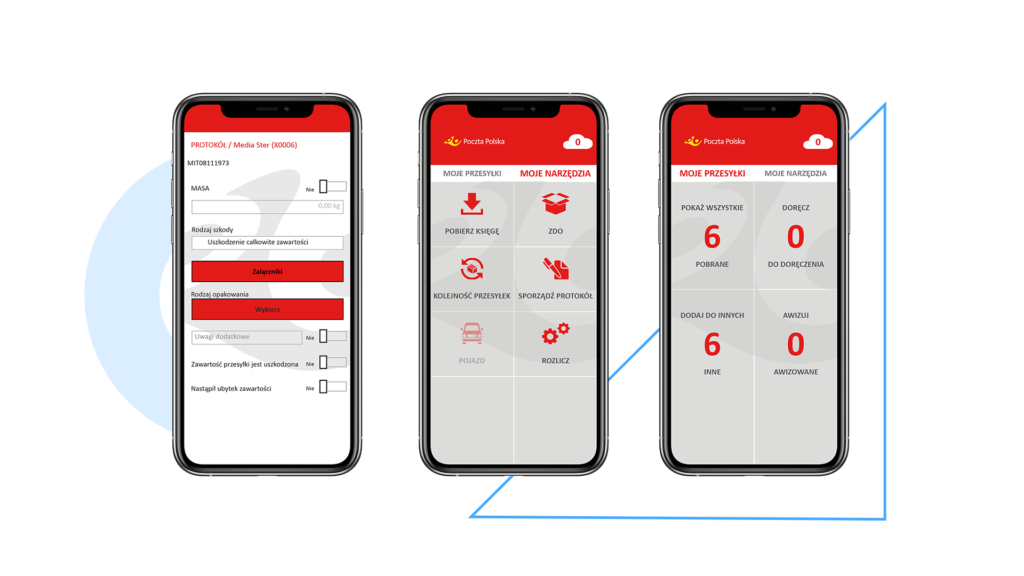 The signature on paper or electronic signature saved only a trace. It did not include GPS coordinates of the signer, or data on the pressure, angle, or strength of signing. Another important challenge was the reduction of paper consumption – in light of caring for the environment.
SOLUTIONS (NAVIGATION APP)
The solution to the challenge was Stermedia's design of a three-tier navigation app with a GPS module. The main app asset is a biometric signature – a handwritten signature placed on a document. The effective signing of an electronic document consisted of a dedicated tablet and special software enabling its faithful reproduction in electronic form and binding to the document in the system. It also requires the pen to communicate with the tablet by sending a packet of reliable information.
The tracking challenge was solved by creating a GPS module that verifies the location of the delivery agent. In the new model, each postman's activity is verified by the application using GPS. If the postman does not find the recipient at home, he simply marks it in the system. Moreover, he can and add information about the notice left. The application verifies the accuracy of this data. Stermedia developers have also integrated the system with the internal directory service of Poczta Polska – Active Directory.
This application, dedicated to the Windows system, is used to authorized users (in this case, postmen). The postmen received from their employer – Poczta Polska – a login and password. They can log in to the system and register their activities such as collecting signatures and deliveries.
RESULTS
Even more, postmen use the application not only for the needs of the judiciary. It is possible to accept payments for home fees and to top-up phones also deliver money transfers and provide other services. Most noteworthy. As the spokesman of Polish Post adds, due to the fact that the use of devices is not difficult the total time for delivery of a registered parcel will not be extended.
SUMMARY

a three-tier navigation app with a GPS module that verifies the location of the delivery agent
27,000 active users since 2015
biometric signature
accepting payments for home fees
topping-up phones
delivering money transfers
application for tablets with Windows 8.1 Pro and smartphones with Windows Phone 8.1 and Windows 1
integration with Active Directory