Robotic Process Automation & Intelligent Automation
Newest Solutions in Processes Robotization Provided by Dedicated Co-brand Stermedia Automation
Robotic Process Automation & Intelligent Automation.
Discover the latest RPA & automation capabilities and transform your business.
IMPROVE YOUR BUSINESS WITH
Robotic & Intelligent Automation
Within Stermedia we established a daughter company dedicated for in intelligent automation and robotization. 30% increased automation pipeline and 60% reduction in the time of business analysis in terms of the potential assessment and selection of processes of candidates for robotization.
Robotic Process Automation (RPA)
Software robots eliminate manual work based on repetitive rules. RPA reduces the risk of human error in data analysis.
Why invest in RPA & intelligent automation
Competences in Your Company?
Increasing productivity
Properly programmed robots will not only make individual elements faster but also do it much more accurately than humans
Higher quality of details
Details produced by robots are characterized by excellent quality and repeatability. The use of robots in the production process allows you to avoid any possible design errors.
Security
In automated enterprises, potentially dangerous work is entrusted to robots. this directly increases the level of safety and quality of work.
3 reasons for your company to
Use Our Services & Consulting
We implement robotization projects,


among others based on platform solutions (Top 3 Gartner) and the methodology of assessing the potential of robotization, using automated business process discovery tools.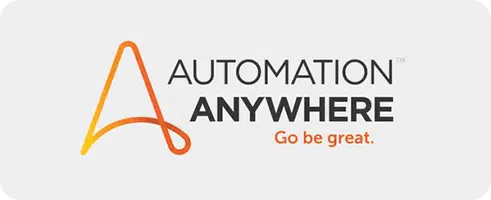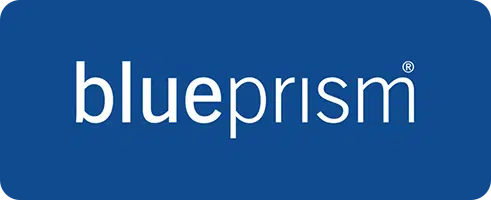 Use robotization tools for
Automated Bussiness Process Discovery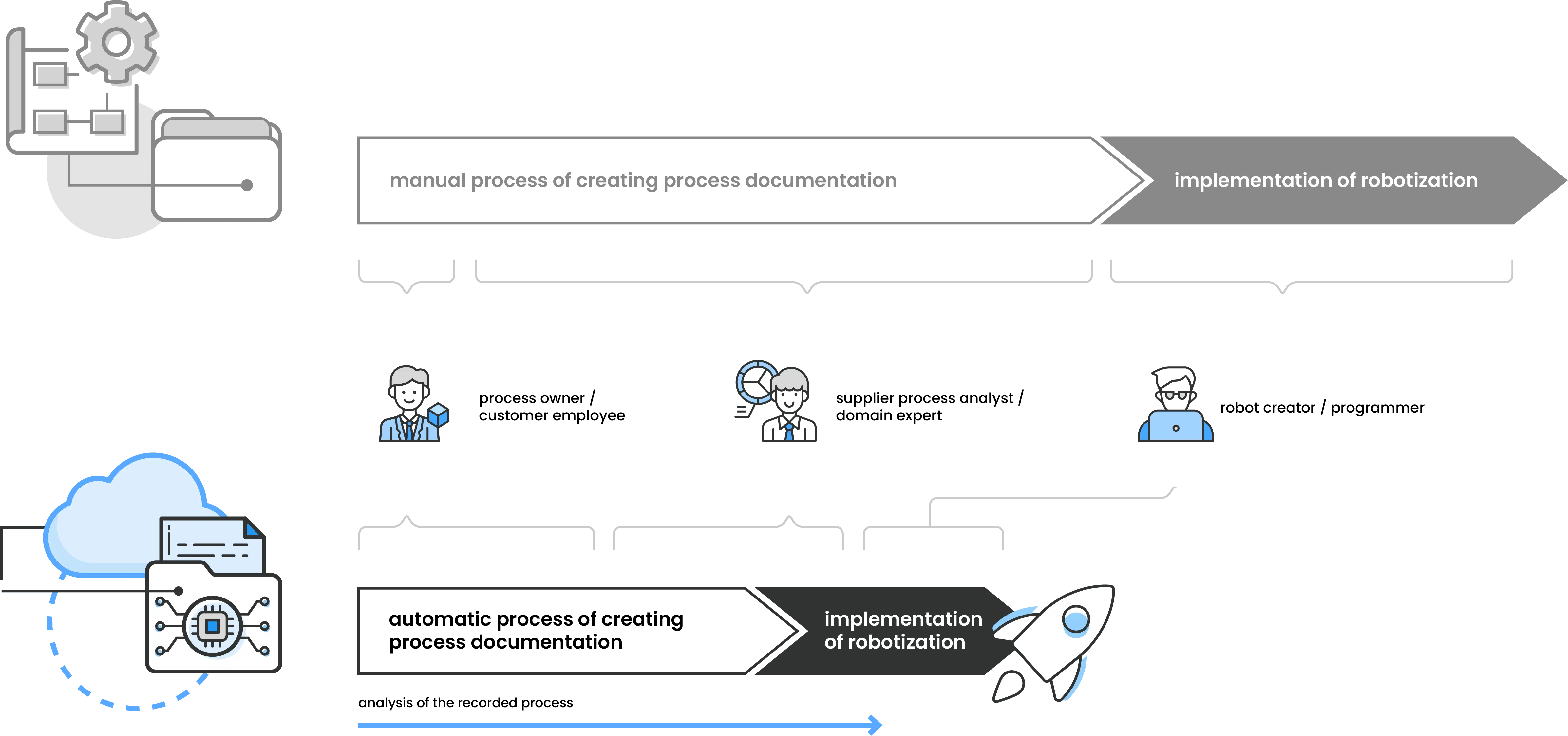 Builiding Robotization & automation
Competences in Your Company
Evaluation of Robotization Potential

Building a map of processes for robotization RPA (Robotic Process Automation)
---

Cognitive robotization (Intelligent Automation), prioritization, process complexity assessment, ROI analysis (Robotic Fitness Assessment)
---

Change management and maintenance of RPA / IA solutions
Security Business Automation

Addressing security challenges in relation to the efficient operation of robots and artificial intelligence
---

Using IA to increase the level of security in the company
IA Technology

Advice on the selection of technologies and tools of the Automated Business Process Discovery class and tools used to assess the potential of robotization
---

Support in building CoE for robotization and the operational model of robotization management
---

Providing robotic solutions in the Cloud and on-premis models
Tell us how we can
Help Your Organization
Each Customer has their own business priorities, requirements, and expectations. That's why we offer you a free consultation to help find the most valuable and impactful way haw to use RPA and Intelligent Automation.