Custom Software Development
Web & Mobile Applications Supported with Test Driven Development
Software development.
Software & Mobile App Development Company – Test Driven Development.
IMPROVE YOUR BUSINESS WITH
Custom Software Development
Web and mobile service are part of modern custom software development. Stermedia's team of developers provide both seamlessly based on our unique process. Use our skills to grow.
Web application services

Improve your web app with customised software to grow your business
---

Built useful tools like SaaS, Cloud, portals, chats and more
---

Solve real life problems with custom software

Translate your idea into custom iOS app development and Android app development
---

Finish mobile app development in weeks, not months
---

Integrate app with existing systems and enterprise software development
Click for inspiring
Success Stories
27 December 2021
Today, cancer prevention is easier thanks to new technologies. Mobile application developed with the participation of Nationale-Nederlanden.
14 December 2021
The application dedicated to increase the level of animal care supported by new technologies. Read more about Cow Monitor app.
28 January 2021
Read about dynamically changing HR industry wanting constantly improve the recruitment process. Check how to be a step ahead the competitors.
Read what
Our Client Talk
See 4 reasons
To Cooperate With Us
Client First
Cooperate with talented custom software development team, consult on each stage and get access to tech leader's support.
Lean Agile
Boost your custom software development by taking part in daily and weekly meetings, iterating and planning with the team.
Knowledge Transfer
Sleep well, our devs are familiar with the background of your project to achieve your business goal.
24/7 Progress Monitoring
Have an easy access to tracking tools and mockup previews during the entire duration of the project.
Our offer
MVP. Minimum Viable Product To Launch Live
What is it?
MVP is an
easy way to get to know if your idea is worth investing in

. Create a working product, show it to the world, get feedback and iterate with your custom software development company.
You need to persuade business angels to invest money in your startup.
You want to get domain knowledge about the market.
Your startup needs to understand the developing direction.
Team
Medium/Senior Developer with at least 6+ years experience in the field.
Timeline
Duration: 2-3 months
Ready to start: within 1 week of signing the contract
Minimal
product

finished

after 2-3 months

.
Early on
Test of

Key

Business Concept

.
A new

cost-effective

product

in your portfolio.
Increasing efficiency

, customer

relationships

and product

quality

.
Check brands we helped with
Custom Software Development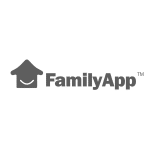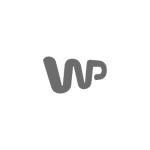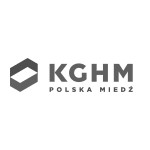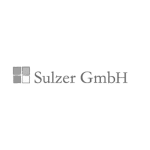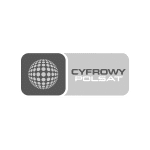 Use our expertise in
Technology
Python
Django
Flask
Java
Spring
ReactJS (JavaScript)
Angular (TypeScript)
ReactNative (iOS, Android)
Kubernetes
GitLab
Docker
Rancher
AWS
Azure
Custom software development service and mobile apps development services are priorities for our company. They enable customers to use customized software as a service and develop application management.