Solutions using artifiial intelligence methods help with oncology diagnosis and sharing medical data across the medical community. Machine learning and deep learning have a positive effect on cancer detection and treatment.
GLOBAL AWARDS THANKS TO DEEP LEARNNING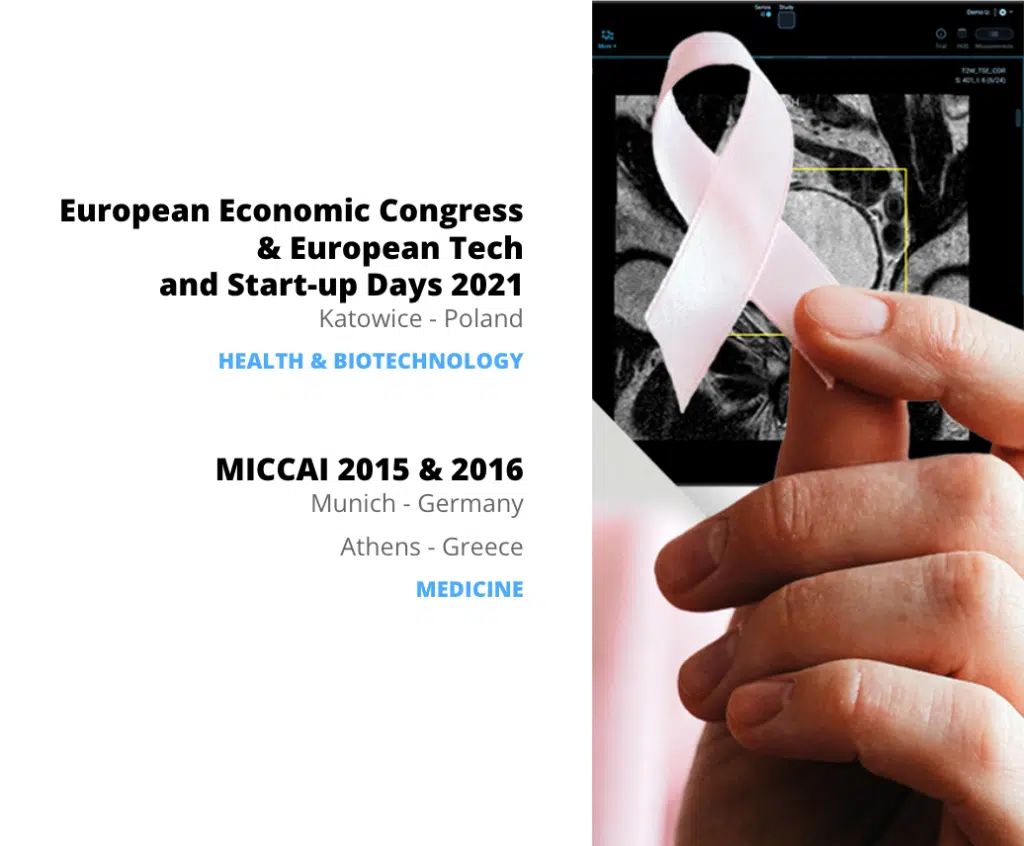 In 2021 Cancer Center was a finalist among 18 companies (selected from 170 applications) entered the final of the 6th European Tech and Start-up Days accompanying the XIII European Economic Congress (EEC – European Economic Congress, September 20-22, 2021).
The Cancer Center team also achieve considerable success in MICCAI 2015 competition in the field of 'Imaging & Digital Pathology'. The team won first place in the Combined Radiology and Pathology Classification competition.
Also, at MICCAI 2016 they won third place in the Segmentation of Testicles in a Pathological Image (cell segmentation in the histological image). Cancer Center was selected from among the best and was able to present its solution to doctors and scientists who came to Munich from all over the world.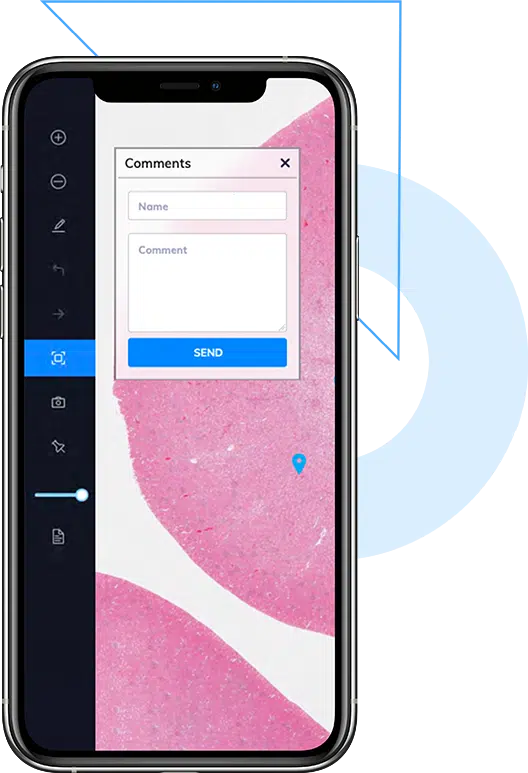 CHALLENGE
One of the biggest challenges in the development process was the lack of data for the learning process. In order to overcome these difficulties and expand the data set, was used the data augmentation technique.
Moreover, it is worth mentioning that during the cooperation with Cancer Center, business support was also provided. Low IT knowledge of physicians and difficulties in understanding caused difficulties in accessing the end customer. To brighten up all the issues educational workshops were conducted by using previously prepared MVP. Showing what can be achieved with machine learning technology allowed project members to change the doctors' attitudes.
SOLUTIONS
In order to be able to diagnose and mitigate the effects of the disease earlier than before, a number of advanced techniques of microscopic image analysis had to be developed.
To illustrate, it was necessary to make possible:
segmenting of nuclei
classifying of nuclei types
making a statistical summary of samples
finding regions of interests
classifying tumor analysis of mitosis
Uniquely, a comprehensive approach to the problem resulted in the design of software available from both API and web platforms.
Consultations with professionals allow application mechanisms of mathematical modeling, machine learning methods. Moreover data analysis and image processing.
Additional values: saving, upload, and commenting on images with other specialists from all over the world.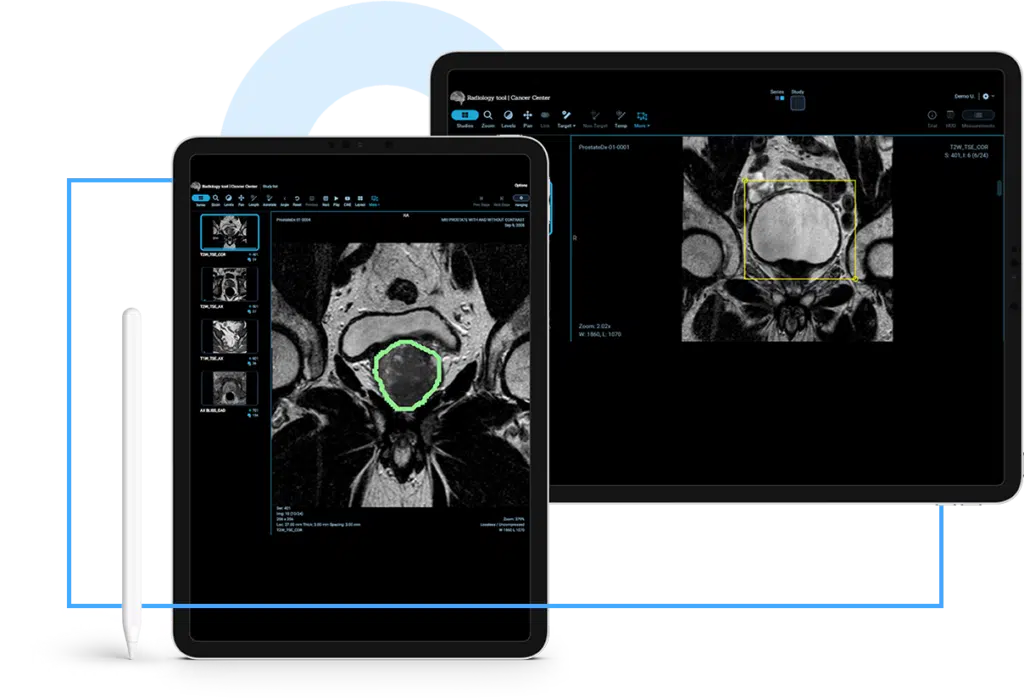 RESULTS
Finally, the development works were successfully completed. Cancer Center software and communication tools for doctors and specialists enabled fast and effective prevention of cancer in the full spectrum of functionalities.
Learn more about our approach to artificial intelligence.
Are you inspired?
Let's talk about your idea.