At The International Collegiate Programming Contest (ICPC) World Finals Moscow, Jarosław's team left behind teams of IT specialists from the most renowned universities in the world – University of Cambridge, Massachusetts Institute of Technology and Harvard University.
In Stermedia Jarosław is one of the youngest yet talented coworkers. He works with the team on the problems of artificial intelligence and software development issues.
World Finalists, the top 2% advancing from the ICPC Regionals, are among the best of the best future software engineers, computer scientists, developers, and founders of the mission-critical digital services essential to serve the needs of today's communities across the globe.
Four gold, silver, and bronze medals were awarded in the championships. Jarosław's team was the best in the Europe region and had the best result among teams with a silver medal (the University of Wrocław, University of Cambridge, Belarusian State University, and the University of Bucharest).
The team from Wrocław and Opole was overtaken by the Russians and Koreans (Nizhny Novgorod State University, Seoul National University, St. Petersburg ITMO University, and the Moscow Institute of Physics and Technology).
According to the University of Wrocław, the World Championship in Team Programming, which ended today in Moscow, is the largest and most prestigious programming competition in the world. Every year, over sixty thousand students from three thousand universities around the world compete for promotion to the finals. The event is sponsored by global giants such as Huawei, IBM Quantum, and AWS.
We are very proud of Jarosław and congratulations to the whole team!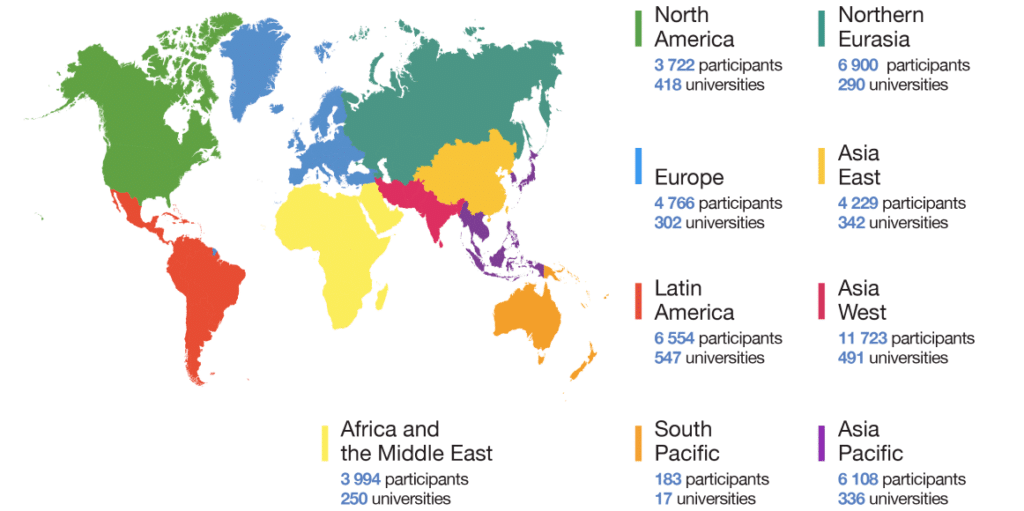 Pictures source:
https://uni.wroc.pl/informatycy-z-uniwersytetu-wroclawskiego-ze-srebrnym-medalem-mistrzostw-swiata-w-programowaniu/
https://icpc.global/
Are you inspired?
Let's talk about your idea.